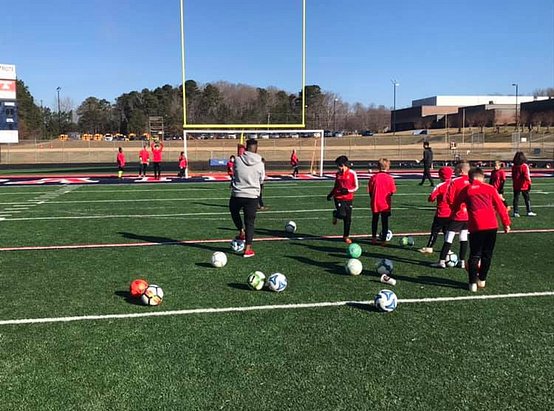 Session 1: April 11th
Time: 6:30pm-8:30pm
Topic: Crossing and Finishing
Location: Tramore Park
Session 2: April 16th
Time: 6:30pm-8:30pm
Topic: 1v1 and 2v2
Location: Hubert Park
Session 3: May 7th
Time: 6:30pm-8:30pm
Topic: Movement in the final 3rd
Location: Hubert Park
Session 4: June 11th
Time: 6:30pm-8:30pm
Topic: Pressing and building out of the Back
Location: Hubert Park
What is the next level camps?
Nevel level camps are focused on developing an all around soccer player. Each month we have a different topic for the kids. Each session is developed to help each individual player grow and work towards the next level.
What does our training look like?
We split the kids up into groups depending on skill level. They will rotate around so each coach can work with each player every clinic. Each coach will be running a different training session to cover our topic of the month.
If you have anymore questions please contact Glen at Southerncrescentgk@gmail.com
Southern Crescent Soccer Academy
Nevel Level Camps